Intellecton Of Life
Safiuddin Ahmed was born in the city of Kolkata (1922) and lived there till the age of twenty-five. After coming to Dhaka in 1947, he spent the rest of his life in this city. He lived the life of an urbanite throughout his life. As a result, his urban connoisseurship was evident in his behavior, way of talking, dressing and above all in his creation.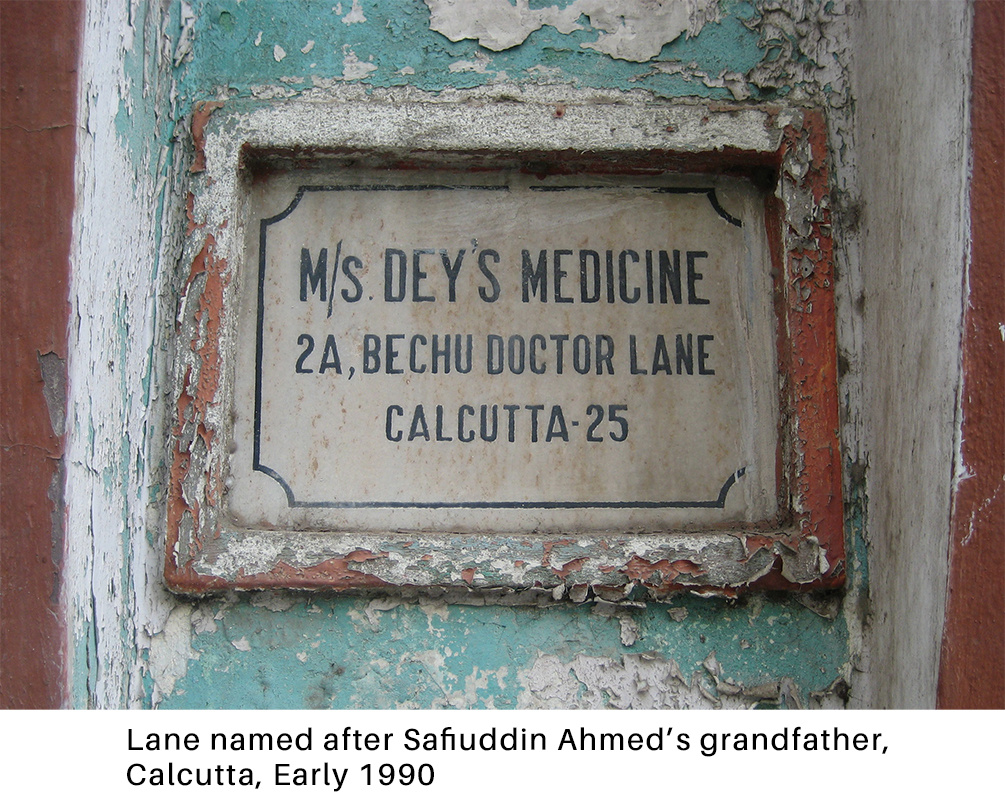 Safiuddin Ahmed's father was a government servant, a sub-registrar. His grandfather was a physician; He was so popular that the street next to his house on Nandan Road in Bhabanipur, Kolkata was named after him: 'Bechu Doctor Lane'. The uncles were also scholarly – a lawyer, an engineer, and a doctor. His uncles used would arrange musical soirees at home. His father used to play the Ektara-Dotara. His only sister was a vocalist. Safiuddin Ahmed himself took lessons on Sitar. These information hint towards the environment he grew up in –well-developed cultural environment. The family atmosphere and his musical prowess gave him a musical consciousness. The sophisticated lifestyle of his parents had an effect on his artistic concepts and him as a person.
Having lost his father at the age of six, Safiuddin Ahmed faced a deep sense of void, which led him to a life of struggle. While studying in class nine at Padmapukur High School in Kolkata, he was admitted to Calcutta Government Art School. First in Draftsmanship, then Fine Arts. After completing his six years long graduation from Calcutta Government Art School in the period 1938-42 and two years long teachership course in 1944-46 with distinction, in 1947 he was appointed as the teacher of this school. In the six-year course he was a student of Fine Arts; In the teaching course he chose printmaking as his medium.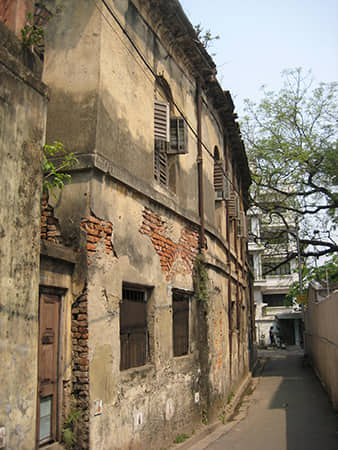 He has always remembered the important contribution of the teachers of that school in shaping his artistry with gratitude. They are: Mukul Dey (1895-1991), Basant Kumar Ganguly (1893-197), Atul Basu (1896-197), Manindrabhushan Gupta (1896-197), Ramendranath Chakraborty (1902-1955), Prahlad Karma. Moin (1910-1939) etc. These teachers have played a significant role in shaping his perseverance and ethical concepts. In his words: "Teachers have built our bases strong." He got his inspiration to become an artist from Abdul Moin, the first Muslim teacher of that school. He elevated his fascination and interest in Indian art. Safiuddin became attracted to the fine line through him. The portrait Abanindranath Tagore drawn by Mukul Dey through Drypoint seemed like a poem to Safiuddin Ahmed. Mukul Dey prompted the wood-engraving medium to the status of creative art. All this attracted Safiuddin Ahmed to printmaking. Rishen Mitra himself did not draw much but taught the students with great compassion. He kept asking his students to stroke the paint brush despite observing that the paper was wearing out. He taught how to soften the petals while drawing flowers. He received watercolor initiation from Manindrabhushan Gupta. Prahlad Karmakar gave him the opportunity to work in his studio. Ramendranath Chakraborty gave this opportunity as well. He was also the inspiration for Safiuddin Ahmed to focus and take printmaking seriously and learnt wood-eneving and etching from him. After completing his regular course in art school, he was admitted to the teaching course but due to famine (1943) he had to take a job and his studies were interrupted. But it was Ramendranath Chakraborty's keen interest that he was readmitted to the course (1944), which was a turning point of his life. Basant Kumar Ganguly was extraordinarily skilled in drawing, much like his personality. He was a fascinating character. He played the piano; acted; and always dressed well. All of which attracted Safiuddin Ahmed. He acquired some rudimentary knowledge of oil painting from Atul Basu. Atul Basu's skill in drawing portraits was incomparable. The teachers loved him dearly that was rooted in his curiosity in learning.
Safiuddin Ahmed has played another important role in the formation of a well-mannered and pious artist. Although he was not his direct teacher, he was more than a teacher. – He is a famous artist of India, Jamini Roy (1989-1982). He developed a close relationship with Jamini Roy. He was especially fond of Safiuddin Ahmed.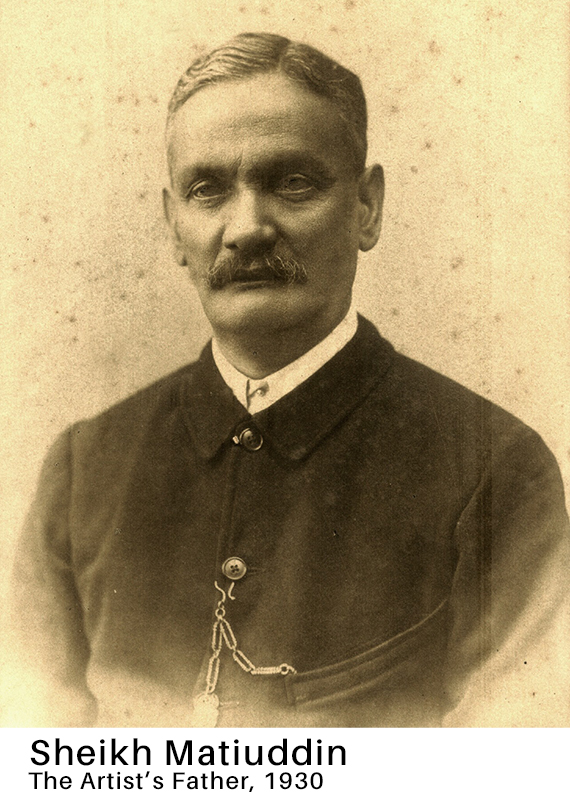 While studying at Calcutta Art School, he had to submit sketches regularly by practicing the outer world and nature as per the rules of the school. For outdoor practice, he would go with his teammates to the Sealdah railway station in Calcutta, to Alipore, or to the surrounding countryside, including the suburbs. But his appetite for nature-philosophy was not satisfied with these practices. He used to go out of Calcutta every year with his friends on a puja holiday in order to gain close association with nature and to reflect the beauty of nature in his paintings. He went to Madhupur, Deoghar, JCD, Giridih, Chaibasa, Jhajha etc. of Bihar in this annual journey of 1937-41 period. Besides, he went to Khalabari in Bankura (1942) in fear of the Japanese bombing of Calcutta due to the Second World War, and later to Rabindranath's Santiniketan (1945). There are several watercolor, calligraphy, drypoint and wood-engraving images of the natural environment of these regions.
Mukul Dey, Ramen Chatterjee and other artists who elevated Indian printmaking to the level of advanced art during the thirties of the twentieth century attracted Safiuddin Ahmed. He also followed in the footsteps of his teachers with higher education in this field and brought the Indian print to the advanced glory of the industry. As a result, his name was inevitably added to the list of leading artists of modern printmaking in all of India, noticeable that, in teaching courses, wood-engraving, mural painting and lithography were included in his curriculum. The etching medium he mastered from Ramen Chakraborty personally, using the machines in his studio. He did not feel much interest in the medium of lithography. He only did as much as it was needed for the course. Although he got first class in the teaching course, he joined the art school as a lithography teacher because it was the only vacant post.
During his student life, he developed a close relationship with the leftist student organisation of undivided Bengal. Safiuddin Ahmed was one of the four editors of the album titled 'Bengal Testimony' which was released in 1944 at the initiative of All India Students Federation. These relationships played a significant role in shaping his sense of art.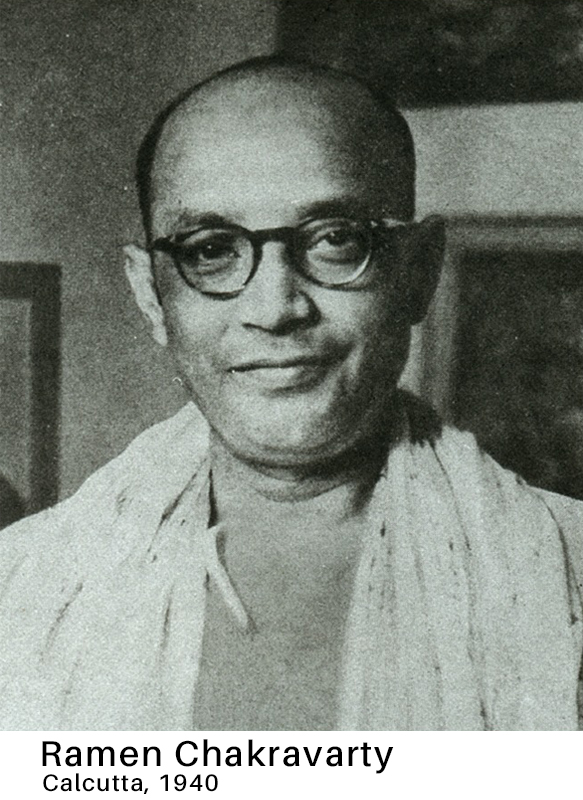 Although during 1938-42, he drew landscapes of the outskirts of Kolkata, he later n developed a keen sense of nature in Saotal Pargana, Dumka. During 1942, 1944 and 1945, in his Durga puja vacations he travelled there and drew intensively. None of the other artists in undivided Bengal explored the landscape of Dumka as much as he did. The natural,animal and the people of the space brought depth to his work. He often took direct reference from nature, and sometimes he would make sketches and create Prints based on the sketches when he returned to Kolkata. Apart from oil paintings, he worked mainly through drypoint and wood-engraving. Dumka's Shalban, the Mayurakshi river, the beauty of Santhal women not only enhanced his artistic consciousness but also enriched his canvas.
These works were recognised through four awards he received during 1945-46. Among these are : President's Gold Medal from the Academy of Fine Arts, Kolkata (1945), Kolkata Academy of Fine Arts for Parabat, Oil painting (1945); First prize under Black and White category (western style) for 'Santhal Meye', Wood-graving (1946) during International Contemporary Art Competition organised by All India Fine Arts and Crafts Society, New Delhi; First prize for 'Parabat', Aquatint (1945) in International Fine Arts Exhibition (1947), organised by All India Fine Arts and Crafts Society, New Delhi; and Darbhanga Maharaja's Gold Medal from the Shilpakala Parishad, Patna, India (1947)for 'Suryaloke Kutir', oil painting (1944).The All India Fine Arts and Crafts Society honored Safiuddin Ahmed with their membership after receiving the award twice in Delhi.
During the period 1947-48, Safiuddin Ahmed's participation in several international art exhibitions was significant. These exhibitions include: Exposition Internationale des Art Modern in Paris, Muse des Modern (UNESCO) (1946), Exhibition of Contemporary Indian Art in London (1947), Art of India and Pakistan(1947-1948) in London from 2400 BC to 1947, And the Bengal Drawing and Painting Exhibition (1900-48) held in Singapore in 1948.In the catalog of the last exhibition, at that time, the principal of the Calcutta Government Art School, the artist Atul Basu wrote : "Among the young artists, Safiuddin Ahmed has already made a name in India and abroad." So it is understandable that when Safiuddin Ahmed, twenty-five years old, came to Dhaka from Calcutta after the end of his permanent residence as a result of partition in 1947, he was a recognized artist with immense potential at the all-India level.
These awards and recognition received by the age of twenty-five had a positive impact on his concept of life and art. In Kolkata, apart from the practice of watercolor, oil painting and line drawings were: wood-engraving, drypoint, aquatint, lithography etc. Unfortunately, there is no imprint of his lithography medium in his collection. He had also made a mural through Egg Tempera while studying in a teaching course, this too has no image in his collection.
Safiuddin Ahmed was involved in various sports during his stay in Kolkata. Annual sports competitions were held at Calcutta Art School. Besides, sports competitions were also arranged in his neighbourhood. At school he won prizes in slow bicycle racing. In the neighborhood, he participated in the pole vault, and won prizes in the high jump. He used to play volleyball at Chakraberia Club. Besides, he used to swim there every Sunday as a member of Padmapukur Swimming Club.
The partition of 1947 brought a profound change in his life. He was forced to build a new settlement in Dhaka after being uprooted from his house in Kolkata. It was difficult to measure how much stress he suffered while trying to adapt to a completely unfamiliar environment. But it is known that this incident changed the course of his work. In August 1948, he became a drawing teacher at Dhaka Collegiate School. On his return to Dhaka, he first moved to his friend Mohaimen (businessman)'s house in Kaltabazar for about six months, and later rented a place in Tikatuli. He got a house in Swamibagh, Dhaka in exchange for his house in Kolkata in 1947. He played an important role in the formation of the Institute of Fine Arts in Dhaka as a close associate of Zainul Abedin. He was then appointed as the head of the Printing Department at the Dhaka Government Institute of Fine Arts, established in 1948.
Not only did he become active in the movement in building an art institute, he also indulged himself in this new non-communal cultural activity. Through the establishment of 'Dhaka Art' he propelled fine arts in social life. He participated in the exhibitions held in Dhaka, Chittagong and Comilla between 1951 and 1954 –Three exhibitions in Chittagong (1951), Comilla (1952) and Dhaka (1954), two exhibitions by Dhaka Art group in Dhaka (1951, 1952), first annual exhibition of Dhaka Art Institute (1953) and All Pakistan Art Exhibition Dhaka (1954).These exhibitions attracted the audience to his oil paintings and prints and were also heavily appreciated by the critics.
He was introduced to the landscape of Bangladesh through travels to Mymensingh, Tangail and Munshiganj during the annual picnic of the Art Institute held since 1949. The waterway travel from Barisal-Khulna by steamer also left its memories in the artist's mind. Two of the most important events of his life took place during this time. He married Anjuman Ara, daughter of an educated aristocratic family in Rajshahi (1952) and two years later he lost his mother (1954).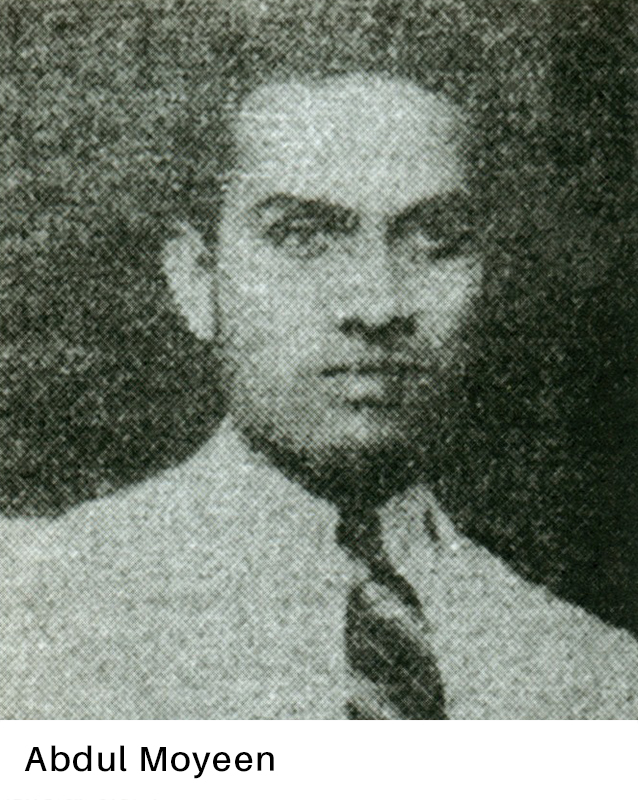 Bangladesh was inundated. In 1954 and 1955, the whole country, including Dhaka, was flooded for two consecutive years. Safiuddin Ahmed's house in Swamibagh was also flooded. The water of the flood was just four inches below from his house overflown. He had never been acquainted with such floods during his stay in Kolkata. The travels by boat, the uncertainty of security, fish in the lucid water, the grasshopper over the water–all of them added to his new experiences. He saw a rhythmic form of rain falling on the flood waters and heard the melodious sound of the water. He knew how to swim and could row boats. He rented a boat and spent hours in water . He saw the form of inundated Bengal and the boundless spread of water. As a result, floods, fish, nets, boats and water diversity had inevitably become the subject of his later paintings. In this he found the soul of Bengal.
In 1956, Safiuddin Ahmed went to London for higher studies. After two years of study at the Central School of Arts and Crafts (1956-57), he received a diploma with distinction in etching and engraving. Even after getting his diploma, he took higher studies in that school for one year (1959). And during this time he visited various noted art museums in different countries of Europe. The interest of learning remained intact even after ten years of teaching.
That's why he spent all his time learning while in London. In his own words: 'I didn't waste a single moment there. I have tried to use every moment for my knowledge or learning'. From a teacher, Safiuddin turned into a student completely. He attended his regular classes, and also used his weekends for learning. He used to go to one of the museums or galleries in the afternoon and practice all day on Sundays except shopping on Saturday mornings. By choosing a work of an artist, he has tried to understand the qualities inherent in the picture by examining it well. He didn't waste any of his class time. The success he has achieved in this way has also received his acknowledgment from the teachers. The teachers there usually do not comment of student's work, they remain indifferent about good and bad. But they were compelled to praise Safiuddin Ahmed. As a result of such intensive study, he completed the three-year course in just two years. For Safiuddin Ahmed, the desire to know and learn something and to master it has not only brought good results, but has also aided this reactions.
Melvyn Evans was Safiuddin Ahmed's teacher at a school in London. He was a friend of Stanley Hayter, the father of modern printmaking. Although Hayter was a British citizen, he worked in Paris. During Safiuddin Ahmed's stay in London, an exhibition of Hayter was held there and he also had the opportunity to meet him face to face through Evans. Safiuddin Ahmed was influenced by this world famous antever.
He went to study in London at his own expense – this information is also significant. This higher education in London, the results, the appreciation of the teachers and the experience gained through visiting various museums and galleries in Europe created a deeper self-confidence in his mind. He went to study in London at his own expense – this information is also significant. This higher education in London, the results, the appreciation of the teachers and the experience gained through visiting various museums and galleries in Europe created a deeper self-confidence in his mind. He said: "Going to Britain was helpful for me. I got to know them and myself better. I have a better idea about my own strength, my ability, and my knowledge. Education in London has given me tremendous confidence. I was able to realise my own strength and possibilities-that is the main part. I've had my confidence, but the stay reinforced it."
The Diploma he achieved in London with distinction brought him more trust and confidence than the awards he had received in Kolkata. As a result, a new momentum, a new zeal was evident in his work.
It is to be noted that during his studies at Calcutta Art School, followed British academic style. Although he adopted this Victorian style in school, he followed the Impressionist style in the field of his art. Education in Britain helped him to delve deeper into the art of printing. In Kolkata, he had the idea of the etching-aquintant medium; but his concepts solidified during his stay in London. But he subjugated a whole new idea in copper-engraving there, and proved his mastery. Besides the fine craftsmanship of the technique, the change that was noticeable was the absence of figure. From then on, his paintings became abstract or semi-abstract. The semi-abstract paintings have undoubtedly played a significant role in the development and nurture of this genre in the wake of abstract expressionist painting in the history of painting in Bangladesh in the twentieth century. The Government of Pakistan awarded him the "President's Medal" (1963) for his contribution to fine arts.
During the war of liberation in 1971, he lived a confined life at his home in Swamibagh, Dhaka. The whole country, including Dhaka, was in a state of panic due to the relentless repression and killings by the Pakistani army, in which he lived in fear of any security breach. He dealt with grave situations . Unknowingly, he fell pray during curfew. Through the blinds of the window, he saw search operations by the Pakistani forces in his neighbour's house. The eye that witnessed such horrific incidents, became a core concept of metaphor in his later works.
Safiuddin Ahmed's practice gained a new impetus in independent Bangladesh. The figure that had departed from his picture, though somewhat obscure, began to glimpse into his works again. In his teaching life, he was incredibly disciplined and punctual. As a result, his painting did not achieve the desired speed as long as he was engaged in teaching. After retiring in 1989, the number of his works of art also increased rapidly. After retiring from teaching in 1989, the number of his works of art also increased rapidly. Although he was employed as a part-time teacher at the Institute of Fine Arts for after his retirement, his artistic pursuits continued uninterrupted at this stage. Through all the means of drawing, print, and oil paintings, he devoted his time into his practice.
For his contribution to fine arts in independent Bangladesh, he was awarded the Ekushey Padak (1978), the Bangladesh Charushilpi Sangsad Sammanna (1984), the Swadhinata Diwas Puraskar (1996), the Dhaka University Alumni Association Sammanna (1996) and the Shilpakala Academy Award, 50th Anniversary Honors of Bangladesh Fine Arts' (1998), 'Khashij Padak' (2000) etc. He was also nominated a Fellow of the Bangla Academy (1985).
He wanted to paint till the last day of his life. But his wish could not be fulfilled as he had been bedridden since November 2006 due to an accident. The inability to work troubled him the most. The depression intensified because this was the time when he had considered himself to have reached the point of maturity and confidence but his practice was hindered by the accident. Another piece of information is relevant here, he met with the accident right when made plans to shift to his Dhanmondi apartment from his long term stay in Swamibagh in hope that it would give him better access to painting. As a result, his last seven years of bedridden life were plagued by grief. With this dissatisfaction and regret, he passed away in May 2012.
Art historian and Art critic Professor SYED AZIZUL HUQ, Chairman, Bangla Department, University of Dhaka
Translated by: Noshin Shamma and Priyanka Chowdhury
Edited by: Priyanka Chowdhury